Loblaw Digital is responsible for building and operating the digital channels for
Canada's largest and most successful retailer. They create omni-channel experiences
that span across the physical and the digital, including online grocery offerings,
traditional e-commerce, loyalty, financial, and pharmacy products. Based in downtown Toronto, Loblaw Digital operates like a start-up with extensive resources. They are an entrepreneurial, fast-paced, collaborative, and fun team working to transform the way Canadians engage with their everyday lives.
With the aim of using the current website as a recruitment tool, the site lacked substantial content and a seamless user journey. With the site failing to carry out this function of recruitment, it was limiting the company's opportunity to engage potential employees submit applications to open roles. The user flow of the site contributed to this, as the applicant was taken to a third party tool which hosted the application process. 
As the lead UX designer on this project, I led the project from the initial pitch through to the product being delivered and rolled out.
I collaborated closely with management through the use of workshops, to gain an understanding of the Loblaw Digital brand.
I created wireframes, carried out user testing, developed a prototype and presented our proposal to the senior management team. 
I established a team of developers which I collaborated closely with, to gain a complete understanding of our tech availability, restrictions and capabilities. 
Improve the user journey of the site and increase engagement
Drive a positive shift towards the Loblaw Digital brand and increase engagement on
social media to help do this
Build an informative site within our technical capabilities
Develop a site that is versatile and does not require frequent updates
Inspire the next possible Loblaw Digital employees to apply for open positions
Discovering The User Journey

To gain an understanding of the current state of user attitudes and behaviours I evaluated the analytical data from the current site. I reviewed the performance data and analyzed user behaviour for the site which build the foundation for the next steps - sketching & wireframing.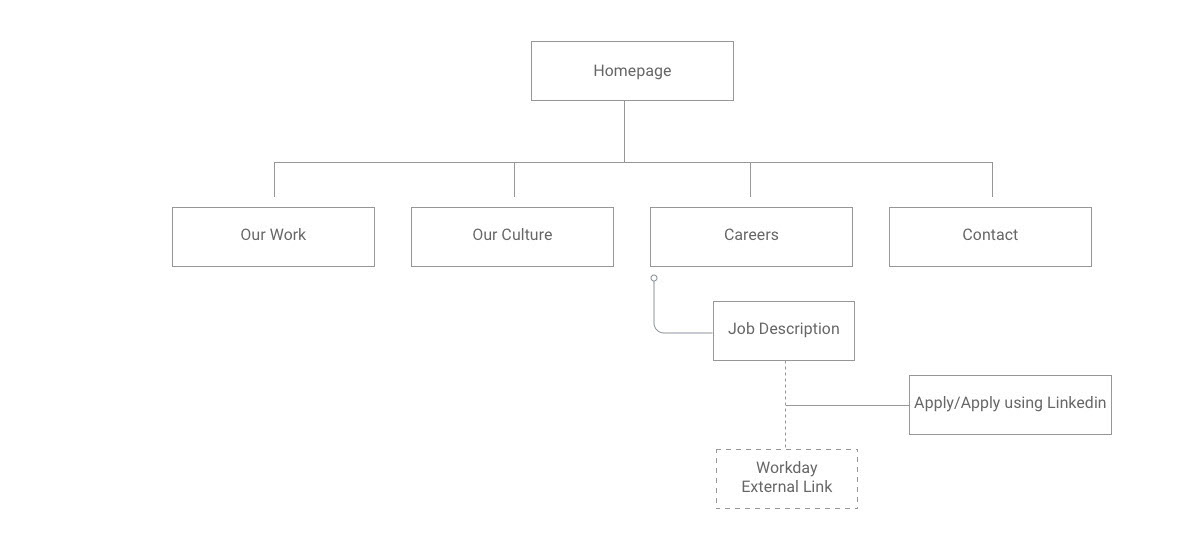 Based on the current sites performance analytics and the workshop feedback with management, I was able to begin sketching with a clear vision on how to increase engagement but also meet the needs of the company. 
Wireframing & Prototyping

I used Sketch to create a high level wireframes which then was synced with Invision to create a working prototype.This allowed for rapid feedback from management which led to quick iterations of the wireframes.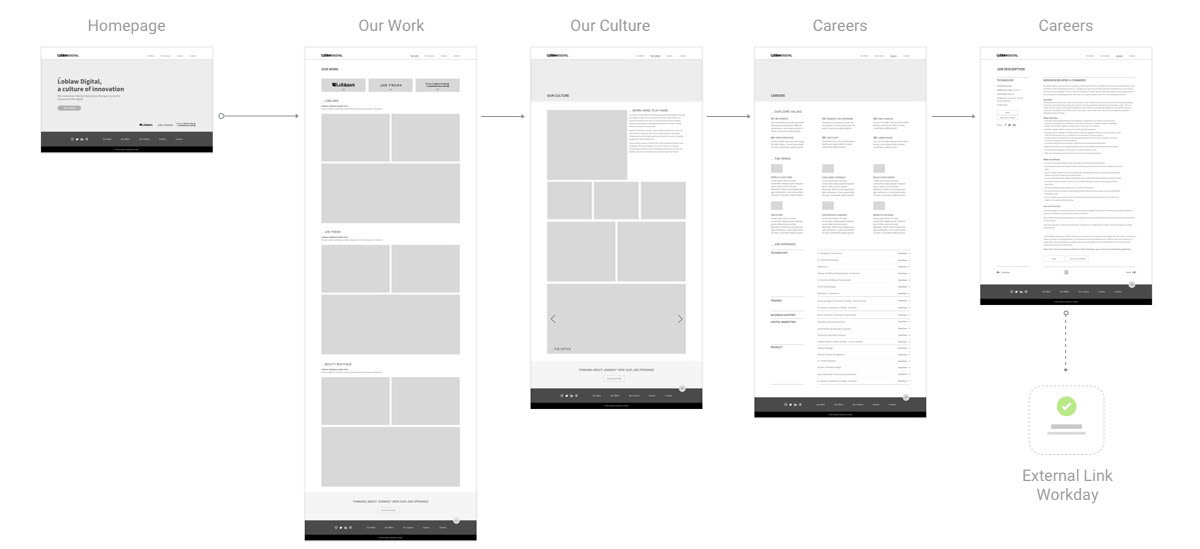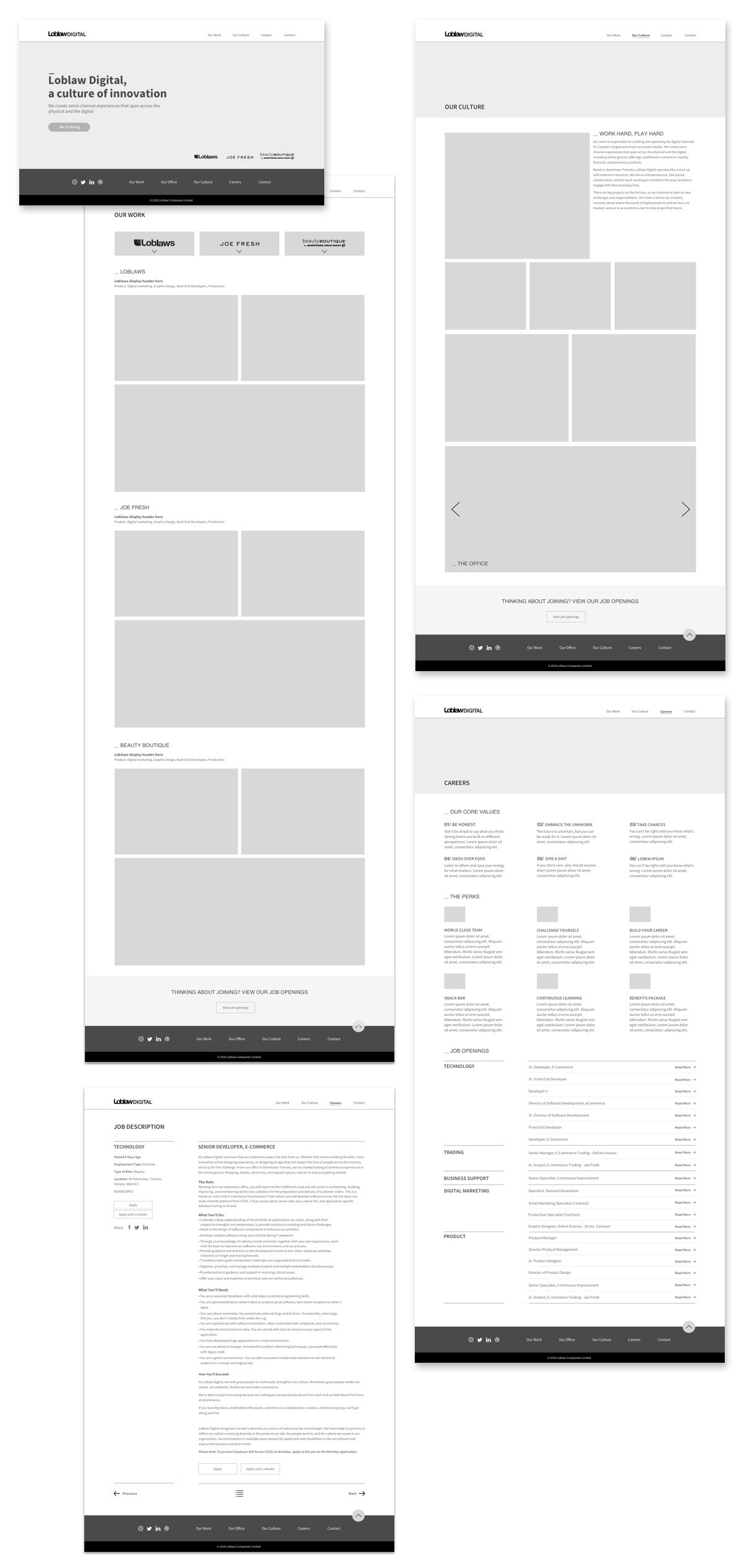 These wireframes were then handed over to a member of the design team to apply the Loblaw Digital brand.