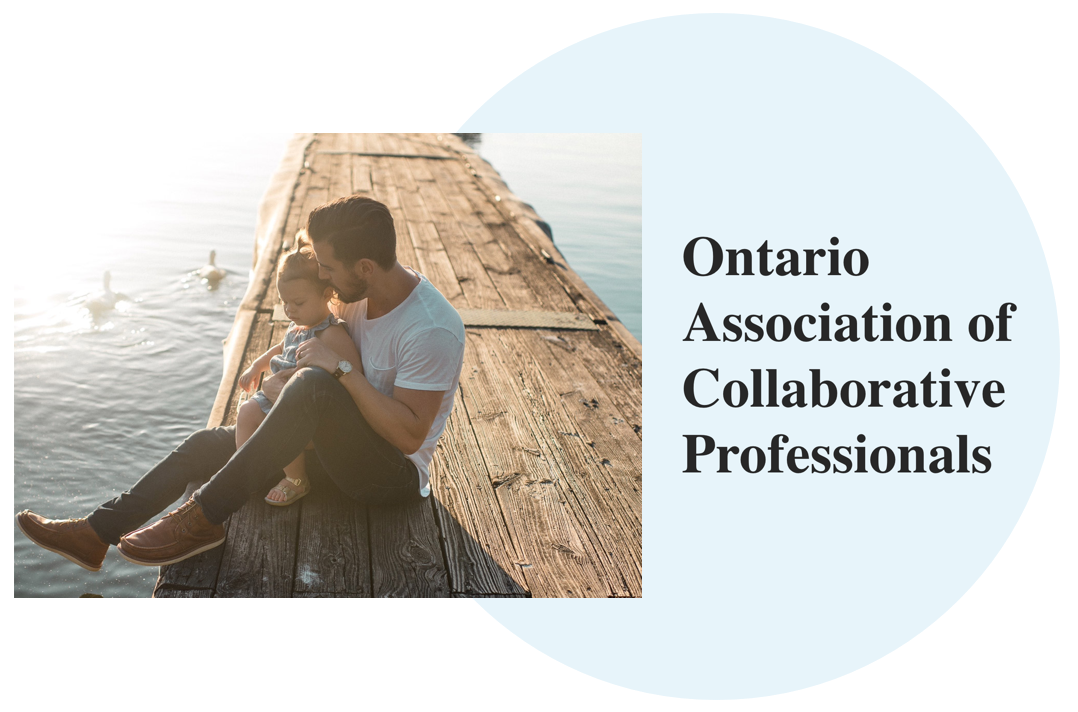 The Ontario Association of Collaborative Professionals represents 20 collaborative practice groups across Ontario. Members of the practice groups include trained collaborative legal, financial and family professionals. Collaborative divorce is currently the most common use for the collaborative process in Ontario. 
OCAP approached 
Filament Lab
 with the aim of reforming its digital presence, modernizing its website, elevating its brand, and to create a more personal customer experience online. Our initial scope included a comprehensive redesign of their identity as well as a full web redesign. 
The challenge was to determine how the content of these pages can be enhanced to give users the guidance and reassurance they need to take a step to collaborative practice in conjunction with highlighting the benefits that collaborative practice can have outside the courtroom. These pages should be engaging, relevant and content-rich with a clear vision of what to expect from the process.
Drive a positive shift towards collaborative practice and build trust with the OACP brand.​​​​​​​
Provide educational resources and highlight the benefits that collaborative practice can have outside the courtroom.
Provide a more efficient resource hub for professionals by providing tools, events, and resources for those practicing collaborative.
Audit of the existing site
Analyzing the existing site from multiple angles allowed us to gain a deep insight into the structure and contents of the site. Focusing on the content allowed us to examine if it provided the clear and concise education needed for users to gain trust in collaborative practice. 
The user flow and journey mapping created a clear picture that the site was structured as more of an index rather than a typical hierarchy with no clear flow to guide the users. It was clear from the visual & IxD audit that not only did the logo needed to be updated but the overall branding needed to be restructured in order to communicate the essence of the brand.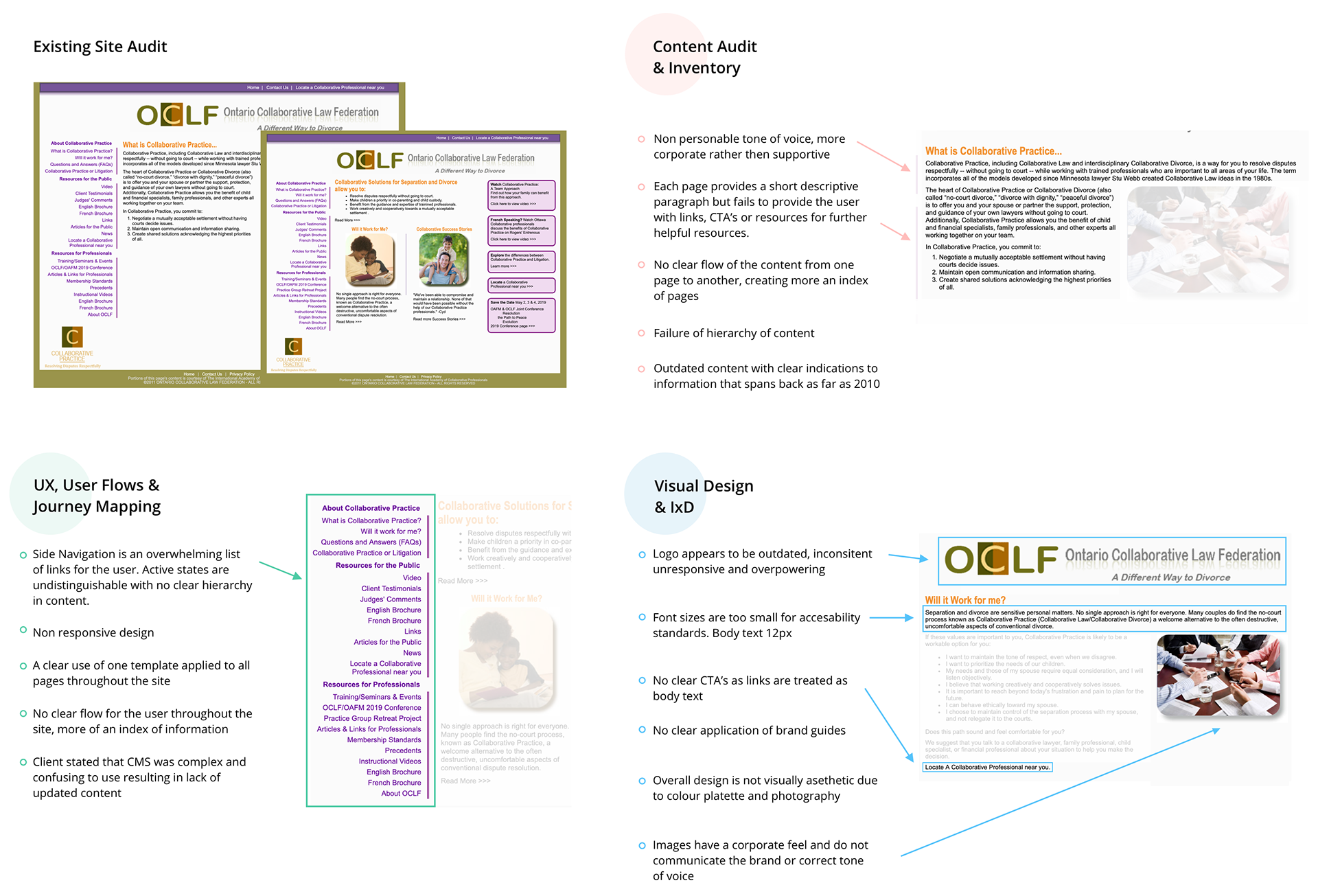 Target Audiences and User Flows
In collaboration with another designer, we took considerations into account when designing for our two main audiences, public users and professionals practicing collaborative law. Using targeted content we would create an educational platform for the public but also translate the site as a resource ecosystem for professionals. 
This provided the team with an aligned understanding of the platform's audiences, as well as a greater understanding of the needs, and goals of each audience type. We worked with the client to determine and prioritize the content types the new platform would support.


Style Tiles are a design deliverable consisting of fonts, colours and interface elements that communicate the essence of a visual brand for web. They help form a common visual language between the designers and the stakeholders and provide a catalyst for discussions around the preferences and goals of the client.

Final UI design - Desktop layout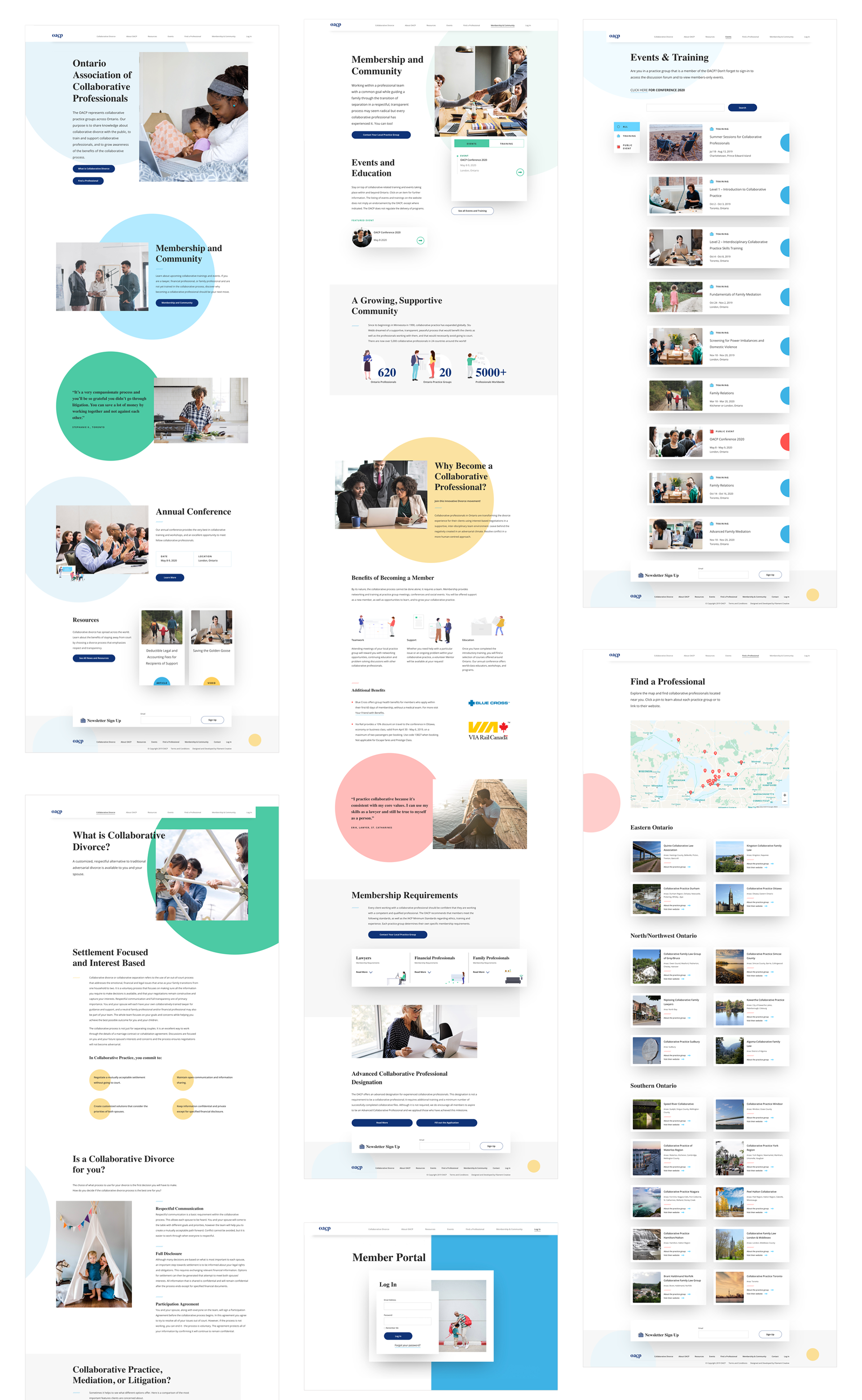 Final UI design - Mobile layout